Customers Come First
We have been serving our retail customers since 1988 and have extensive experience supporting special care facilities. We take pride in providing excellent service to diverse communities with unique needs.
Hours
Monday-Friday: 9a.m.-6p.m.
Saturday: 9a.m.-1p.m.
Sunday: Closed
Contact Us
Phone: 215-567-0364
Fax: 215-567-1931
Address
1900 Green Street
(Corner of 19th & Green Streets)
Philadelphia, PA 19130
Immunizations/Vaccinations
Our pharmacists are trained to recommend and administer many types of vaccines including the COVID-19 vaccine. Please click on the COVID-19 link at top of page for more information and scheduling. We can also assist you in obtaining the Shingles vaccine and offer Flu shots in the Fall. Feel free to contact any one of our pharmacist to discuss questions you may have concerning vaccines.
Patient Counseling
Our experienced pharmacists are available to discuss your new medications and answer any questions you have. Your records are confidential (HIPAA compliant) and we can assist you with your personal records at tax time.
Compliance Packaging And Drug Administration
When you have special circumstances which require unique packaging to ensure compliance, we are happy to work with you to meet your needs.
Medication Review
We continuously interact with our prescription customers to monitor medication regimens to alert you to possible drug interactions or side effects.
Delivery Service
We are happy to offer free delivery to customers on daily scheduled intervals. Emergency deliveries are also accommodated.
Monthly Billing And Charge Accounts
We offer monthly billing services to recurring customers. We value your patronage and our pricing reflects our commitment to you. In addition, we accept all major credit cards.
Additional Services
For your convenience, we also offer utility payments, money orders, PA Lottery, greeting cards, snacks, candy, cold beverages, Septa Key and UPS Access Point.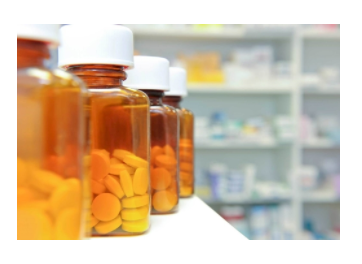 Always Ready To Help
Our Customer Care Team is always ready to answer your questions.