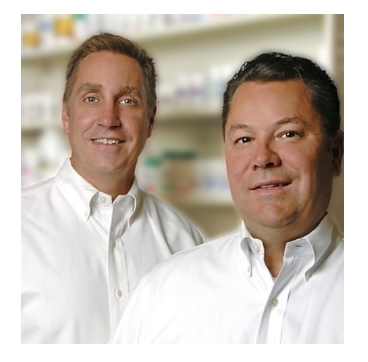 A Neighborhood Institution Since 1924
Jerry Volgraf, RPH
Jerry is a 1986 graduate of Temple University School of Pharmacy and has been the owner of Fairmount Pharmacy since 1988. He is married to Joann, also a pharmacist, and has two children. His son, Joseph, a Northeastern University School of Pharmacy graduate is working in the pharmaceutical industry. His daughter Nicole, an Indiana University graduate is coaching collegiate Field Hockey in Indiana. Community pharmacy has been Jerry's passion since an early age. He began his pharmacy career as a 9th grader working in a neighborhood pharmacy in the Port Richmond section of Philadelphia. Upon graduating pharmacy school, Jerry worked in pharmaceutical sales for Eli Lilly and Company until being presented with the opportunity to purchase Fairmount Pharmacy along with his childhood friend.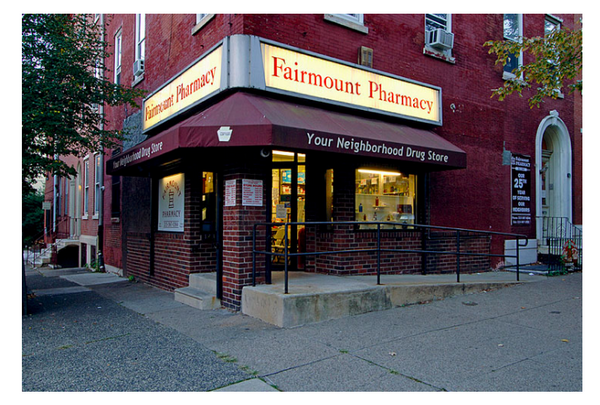 Since 1988, Jerry has been committed to not only growing his business but to giving back to the community as well. Through the years Jerry has partnered with local community health centers to develop novel ways to increase patient access to prescription medications for uninsured, under-insured and homeless populations. Throughout his career he has worked with local insurance companies as a trusted member of their Pharmacy and Therapeutics Committees. This experience allows him the opportunity to be a part of the team that delivers high quality healthcare to a diverse population throughout the Philadelphia region. As a result of his relationship with The Health Federation of Philadelphia, Jerry was asked to solve complex issues facing the Philadelphia Department of Public Health's district pharmacies. Through an innovative approach using the health centers' staffs, Jerry was able to address the growing backlog of prescriptions and developed processes to streamline the prescription filling process at the district health centers' pharmacies.
In addition to owning a second independent pharmacy in Philadelphia, in 2004 Jerry saw the need for a specialized community pharmacy that would operate as a long-term care pharmacy but would apply the core values and practices found in a traditional "neighborhood drug store". With the creation of Fairmount Pharmacy Services, Jerry is able to add the necessary support services found in large, corporately controlled long-term care pharmacies while keeping his core values of efficient, friendly service in the tradition of a "neighborhood drug store". To that end, Fairmount Pharmacy Services has become a trusted partner with numerous continuing care communities, residential care communities, mental health institutions and local homeless programs/advocates. Jerry's relationships with many of the areas' special needs providers have spanned over 30 years and continues to grow.
Community Commitment
Giving back to the community for Jerry includes giving back to the pharmacy community as well.
Since 2008, Jerry has been a preceptor for the Experiential Learning Program for the Thomas Jefferson University School of Pharmacy.
Jerry hosts future pharmacists in both of his pharmacy practices allowing students to gain valuable experience in a retail as well as a specialty pharmacy practice setting.
Since 2010, Jerry has been a guest lecturer at Jefferson and joined the faculty of Jefferson School of Pharmacy as the instructor of the Introduction to Community Pharmacy course offered at the university.
Bobby Woltjen
Bob Woltjen is the co-owner and President of Fairmount Pharmacy. His experience in the Pharmacy field spans over thirty-five years and he is well versed in the operation of small business ownership. A 1987 graduate of Spring Garden College, Bob has always lived and worked in the Philadelphia area.
He is an avid supporter of the local community and is active on the Boards of numerous local businesses. He is always available to help navigate customers through various questions or concerns and prides himself on maintaining the family atmosphere of the community pharmacy. Working alongside Jerry, Bob manages the daily business tasks including customer service, personnel and marketing.
Kevin Powell, RPh.
Kevin Powell is a staff pharmacist born and bred in Philadelphia. After attending Cardinal Dougherty High School, Kevin went to Temple University and received a Bachelor of Science degree in pharmacy.
Kevin has been a part of Fairmount Pharmacy since 2002 and belongs to the PARD pharmacy association.
"My goal as a pharmacist is to make sure our patients understand their medication regimen and to attend to their health concerns the best I can."
Joseph McGuffin, RPh.
A Philadelphia native, Joe graduated from Roman Catholic High School in 2004. In 2012, he earned his Doctorate of Pharmacy from Temple University School of Pharmacy.
Joe chose to work at an independent pharmacy where he thrives on building relationships with patients, doctors and nurses.